This tutorial shows you how to easily make interactive 3D Spectrogams like this using Audacity. The source files are zipped up here which includes the "spectrogram.html" file you will need for your own spectrogram.
The 3D graphics are powered by the Babylon.js framework which does all the hard stuff for you.
1. Select Your Audio:- Choose the audio you want to display, optimise it and save it to "original.wav".
2. Grab Audacity Screenshots:- Load "original.wav" and show its color spectrogram. Hide all toolbars and zoom in to fill track with audio information. Use Audacity>Help>Tools>Screenshot Tools to take a color screenshot. Change spectrogram to monochrome and take another screenshot.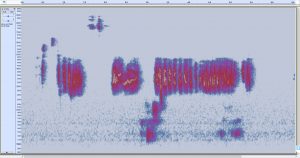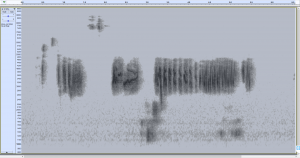 Continue reading »